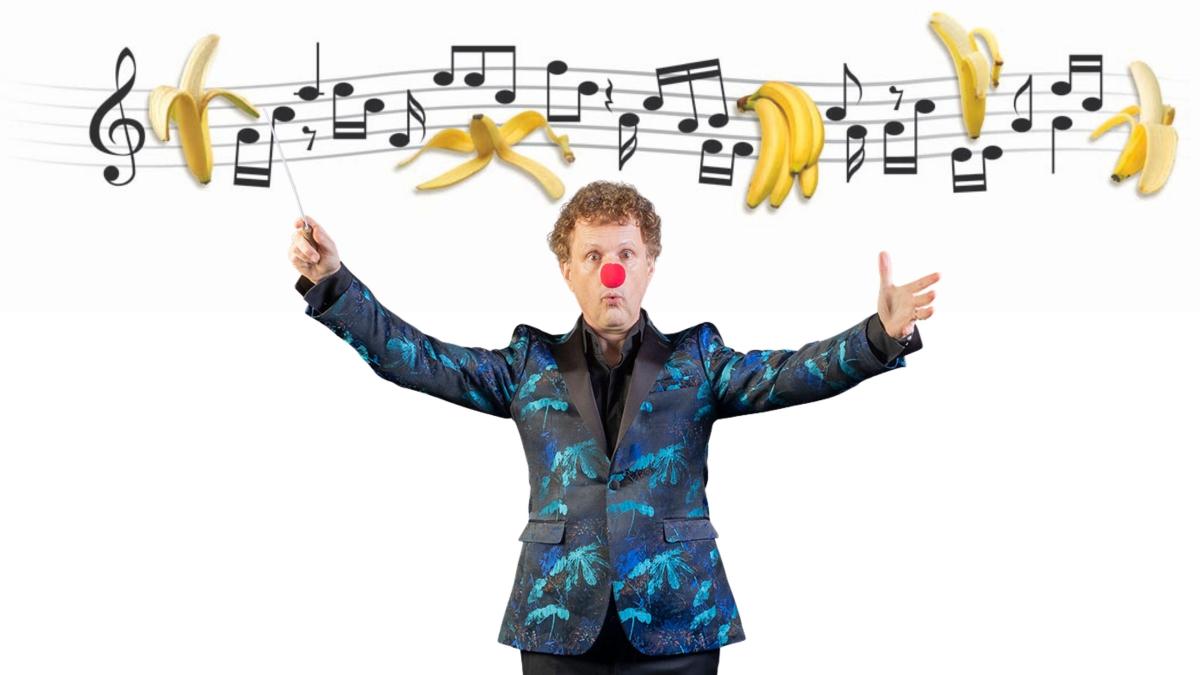 Comedy
RAINER HERSCH: ALL CLASSICAL MUSIC EXPLAINED
-
Tickets from £15.00
A brilliant, quick witted and splendidly silly stand-up show!
'All Classical Music Explained' is a brilliant stand-up show, starring a comedic maestro who has conducted more orchestras than you can wave a stick at. In addition to his career on BBC Radio 4 and Classic FM, Rainer Hersch's comedy routines have earned him over 60M fans on YouTube.
In this quick witted and splendidly silly concert, he tackles those difficult questions you have so often asked yourself but been too embarrassed say out loud: "why is organ music so boring?"; "is the triangle hard?" and "what does a conductor actually do?" And, whether you are a music professor or couldn't tell string quartets from a string vest, trust us, these are the answers you have been waiting for.
With slides, live music and laugh-out-loud gags 'All Classical Music Explained' probably won't teach you anything, but it will make you laugh. Really laugh.
Part of our Comedy Arts Festival 2022
This event is part of Portico's 2022 Comedy Arts Festival supported by Ards and North Down Borough Council and the Arts Council of Northern Ireland.
The Portico of Ards is in picturesque Portaferry on the edge of Strangford Lough and there are lots of fabulous places to eat, drink and sleep as well as lots of lovely things to do. To find out more go to VisitArdsandNorthDown.com
Is it suitable for children?
Parental Guidance: There is no swearing or sexual references in the show and children DO enjoy Rainer's performances (there are physical, visual and of course musical elements to the show which are entertaining to any age). But he is not a children's entertainer. The ideas he uses in his show are adult and refer to adult concepts. One might think of it as a stand-up show whose theme happens to be classical music. In other words, it depends on the child!
Arts Council of Northern Ireland

Supported by Lottery Project Funding from the Arts Council of Northern Ireland

Ards and North Down Borough Council

Supporting arts and heritage across the borough