In the 19th century over 400 people regularly attended this church. By the 21st century, like churches everywhere, the congregation had dwindled significantly. The building was in a state of disrepair and the congregation couldn't afford to fix it. In 2007 a small charity was set up, called (then) the friends of Portaferry Presbyterian Church and they set about working out how to save this building.
Image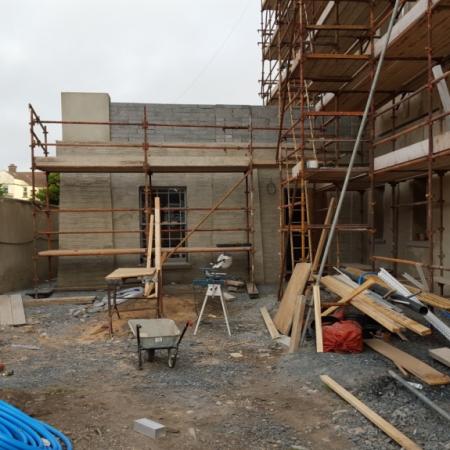 After a very long complicated process of investigation and negotiation, the ownership of the church was transferred from the congregation to the charity and that enabled the charity to successfully apply to the Heritage Lottery Fund (and 25 other funders, all listed below) for the £1.6m needed for the restoration.
Bill Maxwell of Maxwell Pierce Architects, Enniskillen, was appointed as the conservation architect. The restoration included a complete structural overhaul: reroofing, replacing damaged roof timbers, extensive repairs to the coffered ceiling, new heating, new lighting and the installation of A/V systems. 
An extension, in the Greek Revival style, added a meeting room and much needed modern facilities. A new entrance to the grounds was created at the town end and the building was given a complete decorative makeover. 
Image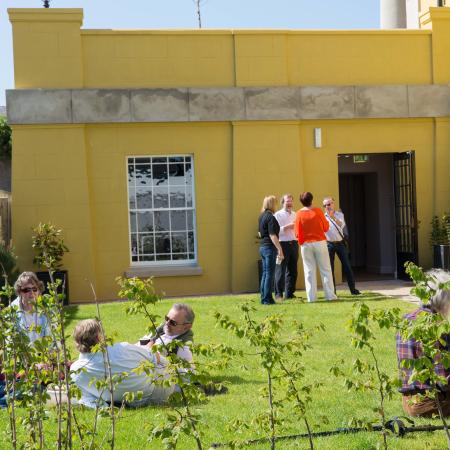 Neil Porteous of the National Trust designed the landscaping for the site which has been executed by volunteers from the charity.
In 2020 the charity changed its name from friends of Portaferry Presbyterian Church to Portico of Ards Ltd.
If you want to hear the long version of this then come for a guided tour!
Funders of the restoration