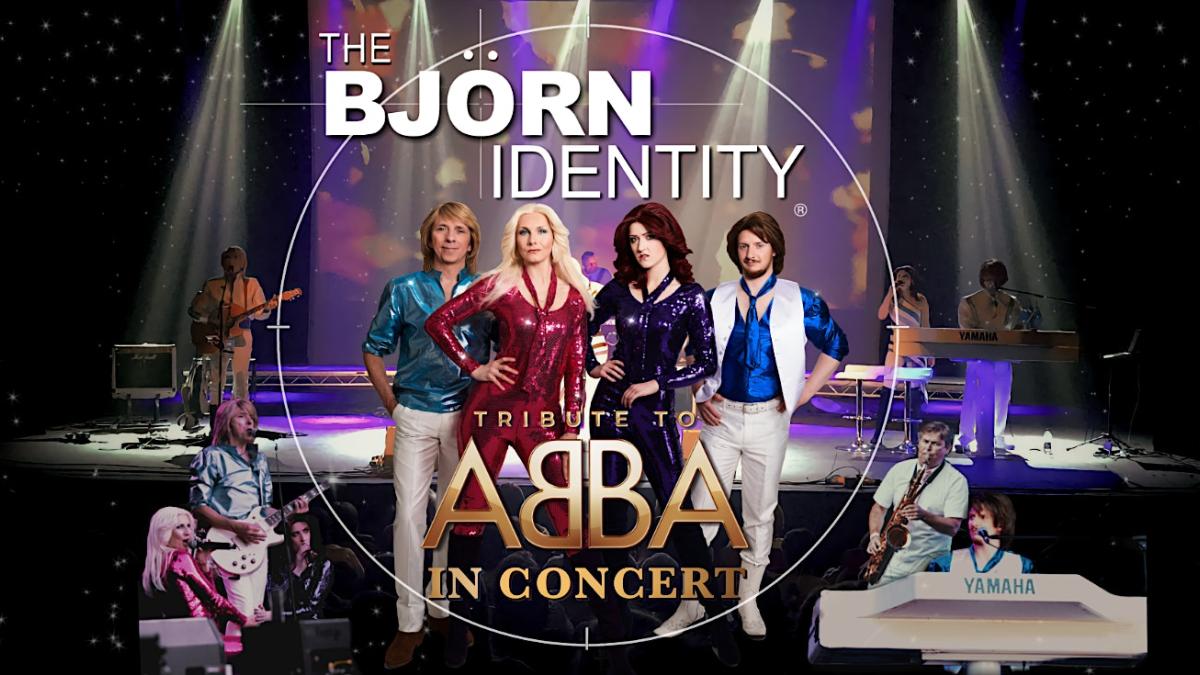 Pop
The Björn Identity***Sold Out
-
Tickets £21.50
Over 18s  £21.50
Under 18s  £15
Any introduction required? Simply the best ABBA tribute!
As a full time, dedicated, professional tribute show, their commitment and delivery of Abba's greatest hits is unrivalled on these shores, simply, an Abba tribute band at the top of their game. 
Featuring professional Singers & Musicians with professional credits performing in London's West-End & International tours and concerts. The Bjorn Identity will astound you not only in visual likeness, but with their incredible vocal & bands character studies, they bring you frighteningly close to the real thing.
This show is, at it's heart, the most authentic and professionally experienced Abba tribute band around featuring ALL of ABBA's greatest hits, plus some lesser known album tracks which always brings something extra for the fans!
Famously recognisable and set apart by their trademark brand and known for their love of audience participation, Abba style choreography and with classic Swedish humour, they will entertain and impress audiences from 8 to 80.