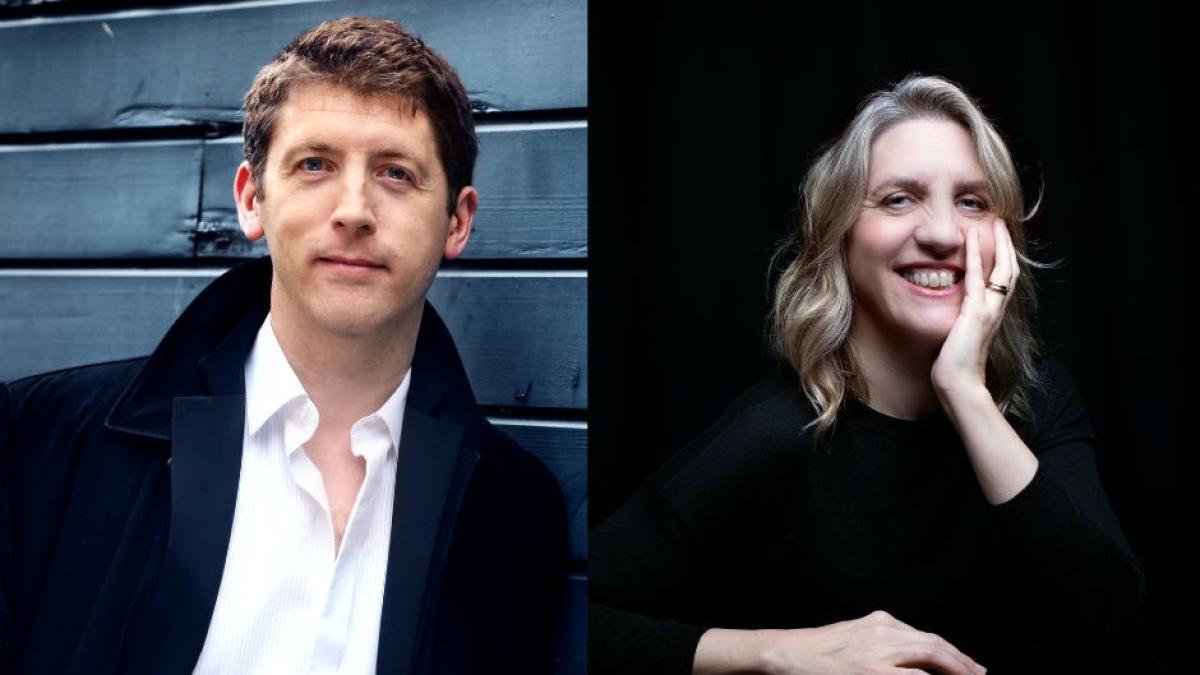 Classical
Dearbhla and Finghin Collins
-
Tickets £20.00
Under 25s £10
£5 tickets available for those in need 
A recital from siblings Dearbhla and Finghin Collins! Including the world premiere of Sean Doherty's new work 'Sonatina for two pianos'.
We are delighted to welcome Finghin Collins back to Portico, this time in the company of his sister Dearbhla Collins.
The siblings' programme includes the world premiere of Sean Doherty's new work Sonatina for two pianos. The piece is a response to Joan Trimble's work of the same title from 1938 (which also features in the concert programme) and is in three movements: Prelude and Fugue, Variations and Impromptu. 
The programme will also include two pillars of the piano duet repertoire with the Dublin siblings performing at one piano - Schubert's hauntingly beautiful Fantasie in F minor and Ravel's Mother Goose Suite, famously composed for the children of the composer's friends. 
Programme
At two pianos:
Sean Doherty "Sonatina"  - world premiere (2022)
Joan Trimble Sonatina (1940)
Arthur Benjamin Jamaican Rumba (1938)
At one piano:
Schubert Fantasie in F minor D. 940
Ravel "Ma mere l'Oye"
Dearbhla Collins
Dearbhla Collins is one of Ireland's finest musicians. In addition to her accomplished career as a soloist, the prize winning pianist is a regular chamber music partner to many internationally renowned singers as well as Ireland's leading artists.
Vocal coach at the Royal Irish Academy of Music, Dublin, Dearbhla Collins is also Head of Artistic Administration at the National Opera Studio in London.  Since 2005, she has been the Executive Artistic Director of the Veronica Dunne International Singing Competition in Dublin.
She is highly regarded internationally as a song pianist; performances include concerts with sopranos Juliane Banse, Anna Devin and Fatma Said; mezzo-sopranos Tara Erraught, Rachel Kelly, Ann Murray and the late Bernadette Greevy; tenors Dean Power, Paul McNamara and Mark Padmore; baritones Benjamin Appl and Will Thomas. These performances include recitals throughout Ireland, the UK and Europe. She has also toured the US with Tara Erraught and given masterclasses and recitals in Beijing, Shanghai and Wuhan in China.
Image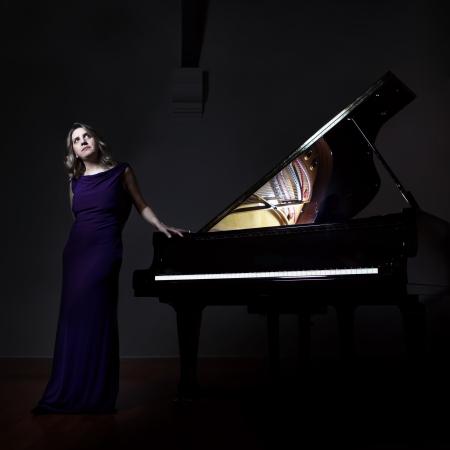 Dearbhla was the moving force behind the 2003 Dublin Hugo Wolf Festival, when under her artistic direction the complete songs of the Austrian composer were performed for the first time in Ireland. Other notable projects under her direction include the acclaimed performance of the three operas known as the "Irish Ring" at the Royal Dublin Society, for whom she was opera consultant. She also founded the Dublin Song Series in 2013 and continues to curate it in partnership with the National Concert Hall and the Hugh Lane Gallery.
Dearbhla regularly plays for classes and masterclasses with Dame Ann Murray, Brigitte Fassbaender and Sir Thomas Allen.
As Artistic Director of the Veronica Dunne International Singing Competition, Dearbhla has worked alongside such guest jury members as Richard Bonynge, Peter Carwell, Ileana Cotrubas, John Gilhooly, Olga Kapanina, Marie McLaughlin, Steven Naylor, Tobias Truniger and Diane Zola. Past prizewinners of the competition have included Nadine Sierra, Fatma Said, Will Thomas, Sarah-Jane Brandon, Tara Erraught, Simon O'Neill and Pumeza Matshikiza.
Dearbhla was a member of the Board of the National Concert Hall, Dublin from 2010 – 2015, having previously served two terms on the Board of Culture Ireland. In October 2017 Dearbhla was awarded an honorary doctorate for her services to music in Ireland from the National University of Ireland.
Find out more at DearbhlaCollins.com
Finghin Collins
One of Ireland's most celebrated musicians and significant musical ambassadors, Finghin Collins was born in Dublin in 1977 and, following initial lessons with his sister Mary, studied piano at the Royal Irish Academy of Music with John O'Conor and at the Geneva Conservatoire with Dominique Merlet.  His international career was launched by winning first prize at the Clara Haskil Competition in Switzerland in 1999. He has performed in recital and with major orchestras throughout Europe and the United States, as well as in the Far East and Australia. 
Engagements in 2020 included solo, chamber and concerto performances of Beethoven across Europe to mark the composer's 250thanniversary, as well as his début with the Russian National Orchestra in Moscow, although most of these engagements had to be cancelled or postponed due to the coronavirus pandemic.  When online activities resumed in Autumn 2020, Collins performed throughout Ireland, in Galway, Kilkenny, Limerick, Dublin, Drogheda, Belfast, Wexford Festival Opera, Killaloe Music Festival and Cork, as well as play-directing concertos by Haydn and Mozart with the RTÉ National Symphony Orchestra. 
Image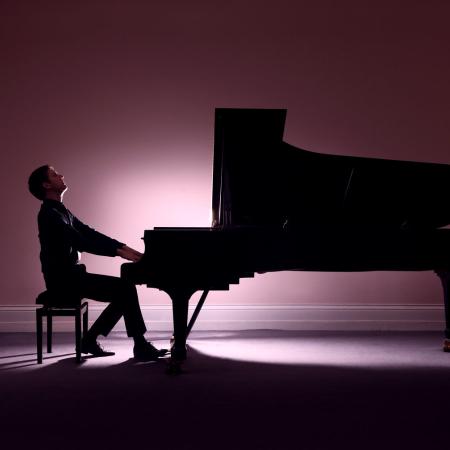 Since live concerts recommenced during the summer of 2021, Collins has performed at the Wigmore Hall in London and at other venues in the UK and Switzerland; he was also a member of the jury of the Clara Haskil Competition. This Autumn he will perform at Music in Monkstown Festival, Galway International Arts Festival, Music for Galway's 40thSeason Gala Concert, the New Ross Piano Festival and the London Piano Festival before embarking on a 17-concert solo recital tour of Ireland. The 2021/22 season also includes engagements in France, Germany, Switzerland, the UK and more. 
Finghin Collins makes a significant contribution to the musical landscape of his native Ireland, where he resides. Since 2013, he has been Artistic Director of Music for Galway, which was tasked with presenting the major classical programme of Galway 2020, European Capital of Culture. The centrepiece of that programme, the cello festival Cellissimo, was delivered successfully online in March 2021. He is also the founding Artistic Director of the New Ross Piano Festival as well as the founding co-Artistic Director of the International Master Course at the National Concert Hall. 
In October 2017, the National University of Ireland conferred on him an honorary Degree of Doctor of Music.
Find out more at FinghinCollins.com
Arts Council of Northern Ireland

Supported by Lottery Project Funding from the Arts Council of Northern Ireland