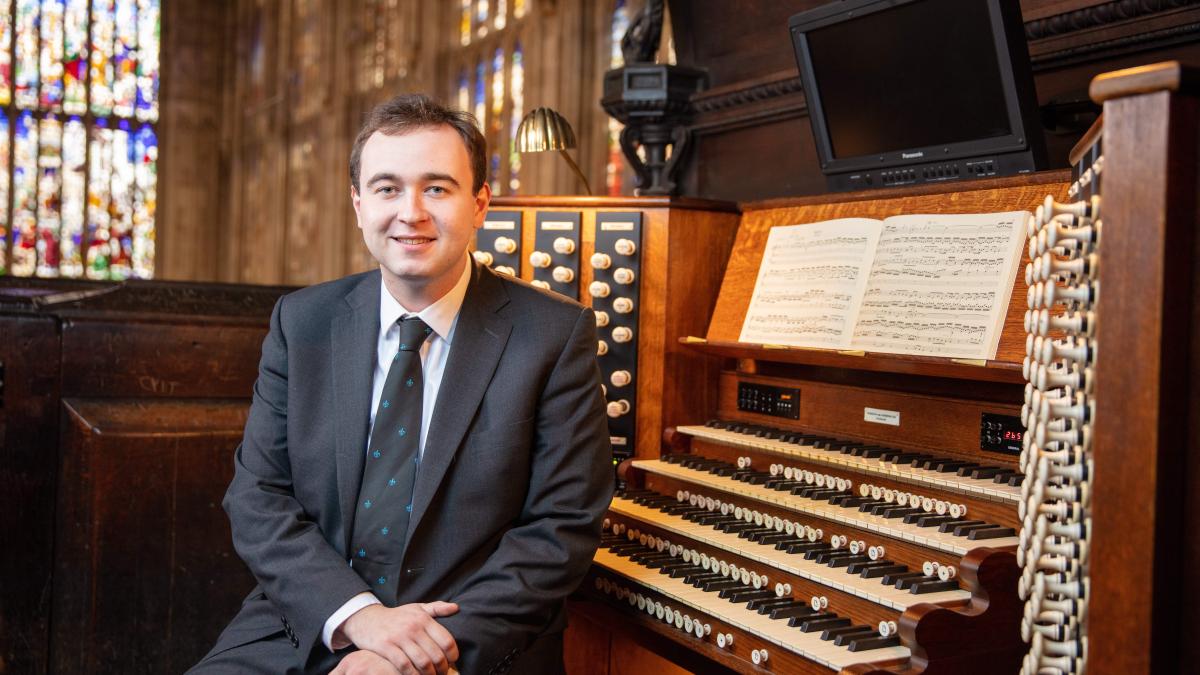 Other
Dónal McCann: Organ Recital
-
Tickets from £5.00
We are delighted to welcome Dónal McCann to Portico for a Sunday afternoon organ recital.
Dónal is based in Oxford, where he is the Assistant Organist at New College. At New College, Dónal is involved in all aspects of musical life, including the teaching and the training of the choristers. He took up this post in September 2020, before which he was an organ scholar at King's College, Cambridge, where he read music, graduating with a double first. At King's, accompanied the choir in daily chapel services, as well as in recordings, tours and broadcasts, including the Festival of Nine Lessons and Carols.
Dónal's first musical experiences took place as a chorister at St Peter's Cathedral, Belfast. He studied at Methodist College, Belfast and in 2015 was awarded the Andrew Lloyd Webber Scholarship to Eton College for sixth form, where (under the tutelage of David Goode) he worked to achieve the FRCO diploma with the Limpus prize. He was subsequently awarded the Silver Medal of the Worshipful Company of Musicians. In 2018 he won the inaugural Dame Gillian Weir Medal at the Northern Ireland International Organ Competition.
He studied piano with Anthony Byrne at the Royal Irish Academy of Music in Dublin, alongside organ studies with Professor Gerard Gillen at St Mary's Pro Cathedral.In addition to his work at New College, Dónal maintains a busy freelance schedule, having given many recitals and recently collaborating with the Instruments of Time & Truth, Oxford Bach Soloists and Academy of Ancient Music. His recent recording on the New College organ, 'Bach & Walther – Concerto Transcriptions', is now available for purchase.
Programme
J.S.Bach (1685–1750)/Antonio Vivaldi (1678–1741), Concerto in A minor BWV 593: Allegro–Adagio–Allegro
J.S. Bach, An Wasserflüssen Babylon BWV 653b
J.S. Bach, Allein Gott in der Höh sei Ehr BWV 664
J.S. Bach, Schmücke dich, o liebe Seele BWV 654
J.G. Walther (1684–1748)/Antonio Vivaldi, Concerto in B minor: Allegro–Adagio–Allegro
INTERVAL
Judith Bingham (b. 1952) – Missa Brevis 'The Road to Emmaeus': et cognoverunt eum
Dónal McCann (b. 1999) – White Key Partita
Nico Muhly (b. 1981) – The Revd Mustard his Installation Prelude
César Franck (1822–1890) – Prélude, Fugue et Variation op. 18
Felix Mendelssohn (1809–1847) – Sonata in A major op. 65 no 3: con moto maestoso
Supported by
Arts Council of Northern Ireland

Supported by Lottery Project Funding from the Arts Council of Northern Ireland