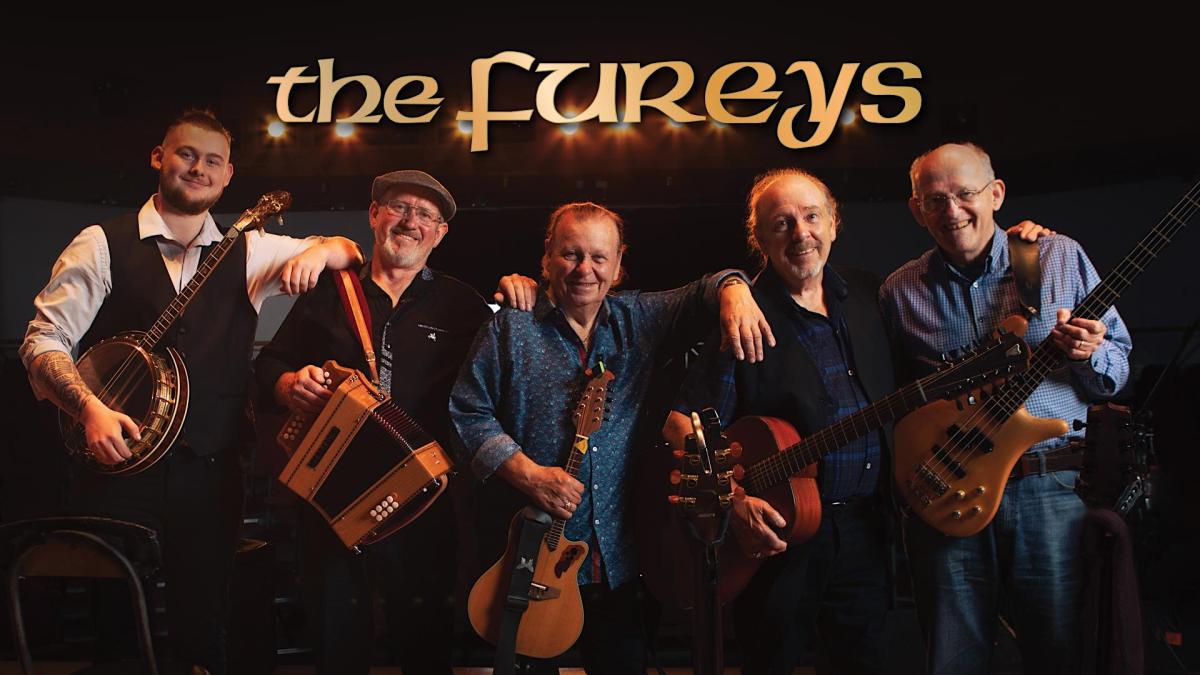 Folk
The Fureys
-
Tickets £27.00
All tickets £27 plus booking fee
When The Fureys make their eagerly awaited return visit they will treat their audience to one of popular music's richest legacies.
They are one of Ireland's all-time most acclaimed and influential middle of the road, folk and
traditional bands. Furey's classics like I Will Love You, When You Were Sweet 16, Red Rose Café,
Leaving Nancy, The Old Man, From Clare to Here and The Green Fields of France have become the
soundtrack to the lives of fans all over the world.

The Furey brothers were still trying to make it as folk singers in the late Sixties when Eddie Furey
shared flats in Scotland with then fellow folk stars-in-waiting, Billy Connolly and Gerry Rafferty (of
Baker Street fame).

Eddie and George Furey are particularly proud of their UK chart success with songs such as I Will
Love You and When You Were Sweet Sixteen, which in turn helped bring Irish folk and traditional
music to a completely new audience. The band made their Top of the Pops debut in 1981.

Eddie Furey recalls how "many musicians have told us we influenced them after hearing a record
from their parents or grandparents' collection". Dave Stewart of The Eurythmics has credited Eddie
with teaching him his first chords on the guitar. Eddie would return the compliment by joining Dave
on stage in Paris for a jam during the latter's wedding to Bananarama's Siobhan Fahey.