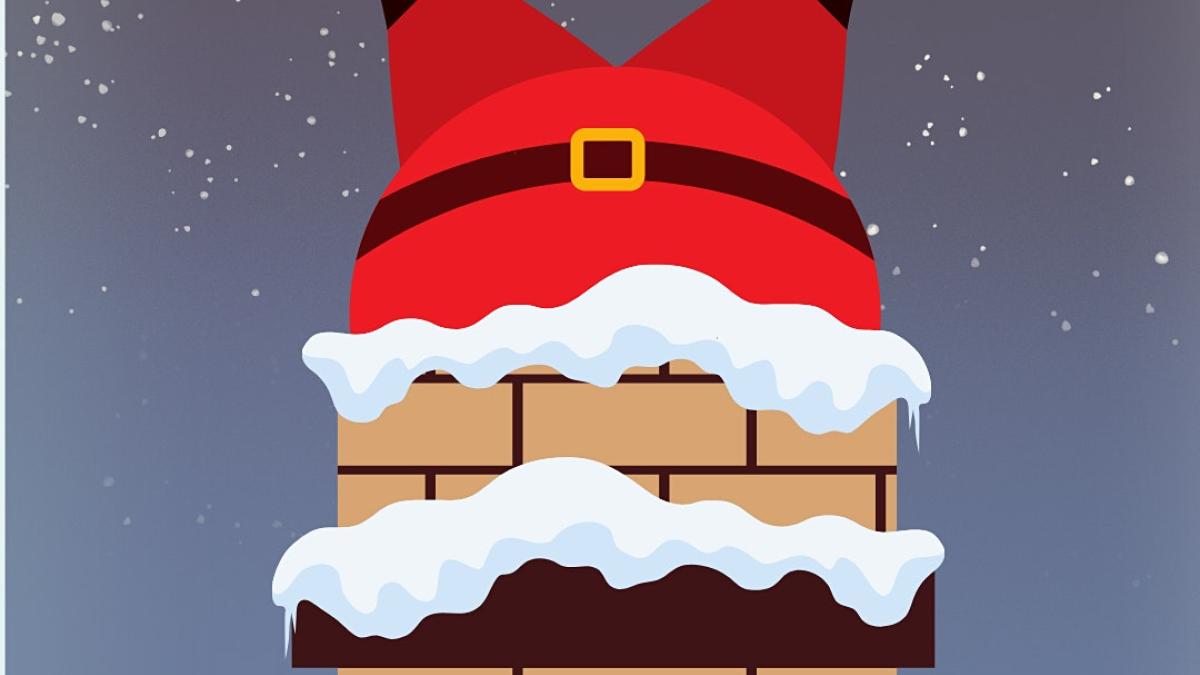 Theatre
Santa's Sooty Christmas
-
Tickets £9.00
Under 18s £6
£5 tickets for those who need them - no questions asked
It's the day before Christmas Eve... and children of all ages love a panto at Christmas!
Can you help get Santa unstuck? (Oh yes you can!)
Cheerful chimney-sweep Rudi is cleaning all the chimneys – to make sure they are ready for Santa – but Rudi gets a very nasty shock! One very big chimney is well and truly blocked… and not with soot… but with toys…! Stuck there by the dreadful witch Fluella the Fluesy! Wicked Fluella loves grunge and grime and wants to stop Christmas by blocking all the chimneys so that Santa can't deliver the presents. Rudi manages to free the toys – a beautiful Christmas Tree Fairy, a Constant Tin Soldier and a very cross Christmas Candle – but the trouble is only starting, for well and truly stuck in the chimney is… yes… Santa himself! Rudi and the Toys take on fearsome Fluella to try to free Santa in time for Christmas Eve… But she has a mean old mate – Freddy The Fearsome Frog… A horrible grungy thing… and together they are not going to give in! With a little magic… and a lot of help from the children in the audience, can Rudi and the Toys get Santa unstuck?
Presented in association with Ards and North Down Borough Council
Ards and North Down Borough Council

Supporting arts and heritage across the borough