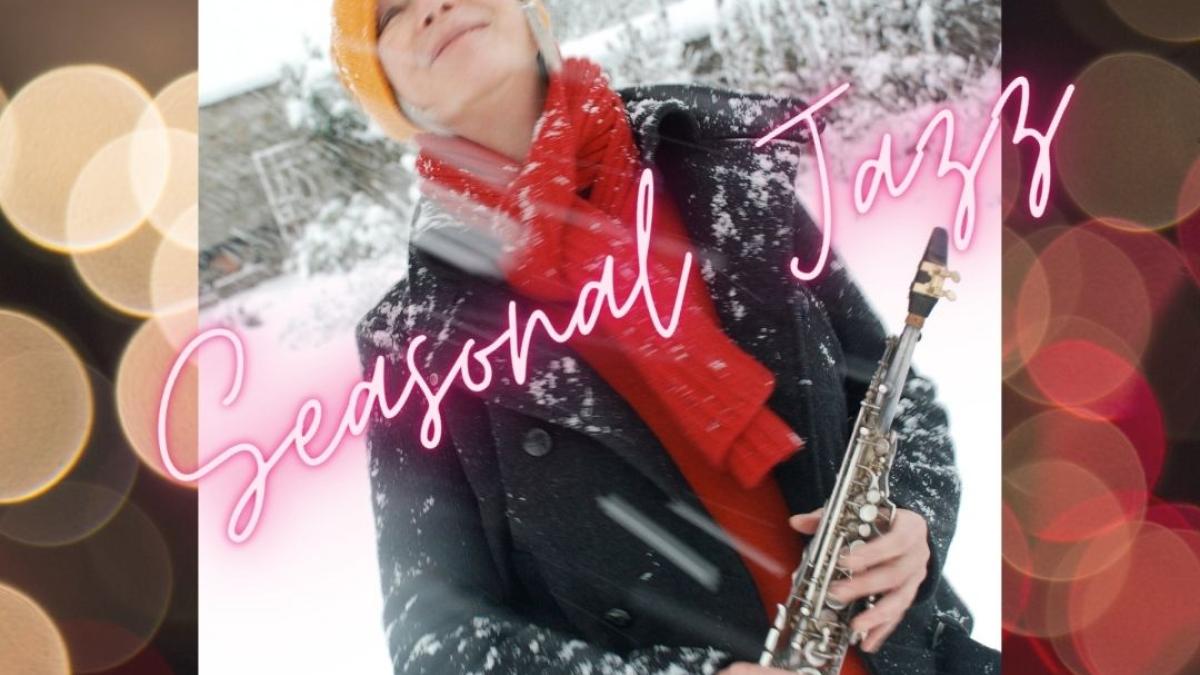 Blues & Jazz
Seasonal Jazz with the Carole Nelson Trio
-
Tickets £15.00
Under 25s £7
£5 tickets available for those who need them - no questions asked.
Seasonal jazz with the fabulous Carole Nelson Trio
About the Carole Nelson Trio
Carole Nelson: piano, composition
Cormac O Brien: bass
Dominic Mullan: drums
With three highly acclaimed recordings under their belt The Carole Nelson Trio return to their 2017 debut album One Day in Winter for this winter-themed evening featuring Carole's own compositions, carols and contemporary songwriters.
Carole's music is rooted in jazz but appeals with its lyricism and evocativeness to a wide listening audience. She has written beautiful arrangements of her favourite Christmas carols and songs, including In the Deep Midwinter by Christina Rossetti, the Coventry Carol and Joni Mitchell's River.
Come in from the cold and warm the heart and soul.
"One Day in Winter, an elegiac meditation on the season"
– Irish Times
"One of the most arresting trios in Ireland and the UK right now"
– All About Jazz 2022
Supported by the Arts Council of Northern Ireland.
The Carole Nelson Trio debuted at the 2015 Dublin Piano Trio Festival. Centred around Carole's composition and piano work and accompanied by Cormac O'Brien on bass and Dominic Mullan on drums, the trio embarked on their first recording project, One Day in Winter in 2017.
One Day in Winter was released independently in Ireland on Carole's own Blackstairs Records label and was greeted enthusiastically by critics and jazz audiences.
'A finely-wrought meditation that taps into the spacious European piano trio tradition of Tord Gustavsen and Marcin Wasilewski'- Cormac Larkin, Irish Times.

Following two tours of Irish festivals and arts centres, the trio released their second album Arboreal in February 2020, with the support of an Irish Arts Council composition bursary and Carlow Arts Office. Arboreal sets out to explore an artist's response to our current ecological catastrophe. It has received glowing acclaim, with inclusion in the Irish Times best albums of 2020 so far and one of the best ten albums of 2020 in All About Jazz Magazine UK.
'a particularly elegant piece of work from a rare talent' Irish Times
'Nelson is, without question, as the refined language of her writing and playing constantly reiterates, a singular voice,' All About Jazz
A third trio album Night Vision was released June 2022, premiering at the Bray Jazz Festival in support of the  Tord Gustavsen Trio. The album dives into a dark dreaming – other species, the silence of birth and death and meditation – as the trio dig deep into creative freedom and find a new and fearless triadic voice.
"a wonderful mix of query, quietude and clarity'   Irish Times. - 10 best albums of 2022 so far.
"it all adds up to a record of blissful opportunities" Irish Times
About the Trio performers
Carole Nelson is a London-born composer, performer, songwriter, arranger, producer and teacher currently living in Co Carlow. An accomplished jazz pianist, saxophonist, lyricist and arranger, she has composed and performed extensively and in a wide variety of artistic fields. Her work draws on all sources and aspects of music; jazz, free improvisation, world music, contemporary pop and dance, classical and traditional Irish music. She currently performs with contemporary jazz trio, the Carole Nelson Trio and with Jazz, Art/Pop group Zrazy. She teaches and mentors in saxophone, jazz piano and voice.
Cormac O'Brien is a highly regarded  jazz bassist and educator from Dublin. He is currently assistant professor  DCU jazz course and has performed with Mary Coughlan, Origin Story, and many more.
Dominic Mullan is one of Ireland's most in-demand drummers. He has performed with Mary Coughlan, Linley Hamilton and Aoife Doyle among many others.
The Coventry Carol by the Carole Nelson Trio
Arts Council of Northern Ireland

Supported by Lottery Project Funding from the Arts Council of Northern Ireland