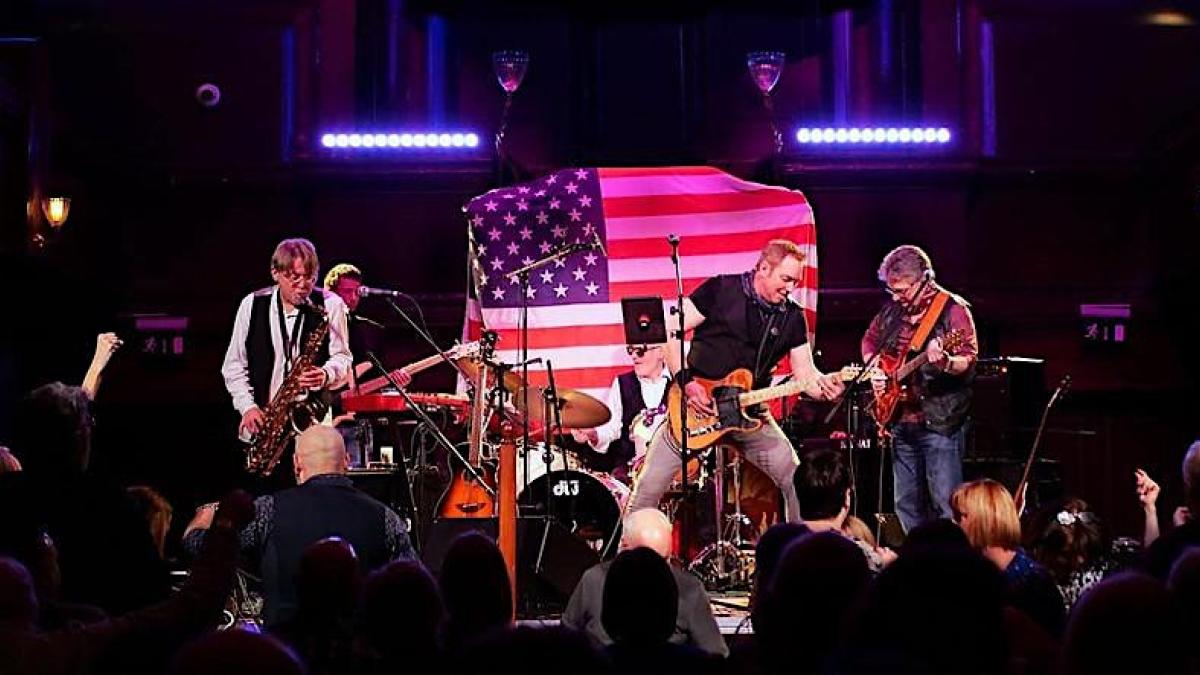 Rock
Springsteen - A Tribute *SOLD OUT*
-
Tickets £20.00
All tickets £20 plus booking fee
Ireland's number one Springsteen tribute is back... Get ready to rock!
Formally known as Human Touch, this six piece band is comprised of top Irish session musicians and fronted by veteran American singer and guitarist Monte Thompson. Having toured Ireland and the UK extensively since 2011, Springsteen - A Tribute has played to countless packed houses, gained widespread critical acclaim and is going from strength to strength. With a reputation of authenticity and outstanding musicality, Springsteen - A Tribute is a high energy show and a must see spectacle for all fans of The Boss.
The road tested, professional musicians of Springsteen come from all walks of life but the one thing that ties them together is their love of bringing the music of Bruce Springsteen and the E-Street Band to the fans. Springsteen fans are called 'Tramps' and every member is passionate about bringing the music and energy to these amazing fans with authenticity and passion. "It's for them and because of them that we do this." Says lead singer and 'Bruce' Monte Thompson. "When we're on stage we're aware that we're doing the show with these fans. It's a shared experience and we pour everything into it."